FSA BULLETIN BOARD
Look here for announcements of campaigns and events that are being promoted within the church as well as general administrative advisories for the congregation.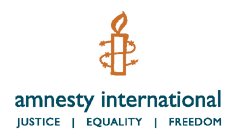 CHURCH USE POLICY
FROM THE RE-OPENING TASK FORCE
​
Anyone with symptoms of Covid-19 is asked to refrain from entering the church, as are those who have recently travelled outside of Canada and anyone who has had close contact with a confirmed or suspected case of COVID-19
Masks are required for everyone age 12 & older (City By-law: some exemptions apply)
Each person is required to use hand sanitizer upon entering the building
For contact tracing purposes every person attending a gathering in the church must leave their name and phone number (MLHU requirement) at Atrium sign-in/sign-out sheet
Group attendance documented by group leader (for outside rentals)
Please maintain physical distancing at 2m (you may need to book a larger space for a larger group)
Maximum of 50 persons at any non-worship indoor gathering
All bookings must be made in advance and we request that groups use only their reserved space(s)
Washroom use should be limited to one person/family at a time
To ensure ELUCO's on-going activities and operation, please consider
DONATING
to the
26th Annual ELUCO "Walk and Roll for Families" Fund Raiser
(eligible for a charitable tax receipt)
​
During COVID-19, ELUCO has made changes to its activities, while still providing on-going support, advocacy, and food security to families in need in the Marconi Community and North East London areas.
​
To donate online, please click on the button below:
Thank you for your on-going support!