FSA BULLETIN BOARD
Look here for announcements of campaigns and events that are being promoted within the church as well as general administrative advisories for the congregation.
FSA is again joining with St. Marys United Church for this year's Grow-a-Row campaign. The crop is winter wheat and a $35 donation covers 1/20th of an acre, with every donation matched 4:1 by the Canadian government.
Please fill out the donation form and mail your cheque, payable to St Marys United Church, to 85 Church St S, St. Marys, ON N4X 1B3. Cash and kiosk donations will be accepted once FSA is open again. Your help is needed this year more than ever.
PLEASE DONATE TODAY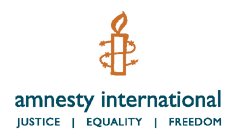 Amnesty International Letter-writing
​
Your letters make a difference. As a result of an Amnesty International letter that a member of our congregation sent, she received the following in the mail this week:
​
"As a new supporter of amnesty International, I invite you to red the following letter from Hamid Ghassemi-Shall. Hamid spent more than 5 years on death row in Iran on false charges. Hamid wrote this letter to mark his first year of freedom. He's now back home in Canada. With every gift you make to amnesty International, you fight for people like Hamid. Your generosity saves lives. Hamid is proof of that. And that's why I'm sharing Hamid's letter with you today. Thank you for joining and for your commitment to human rights. – Alex Neve
​
Appended was this letter
​
Thank you again for all of you at FSA who are writing letters in support of social justice issues in Canada and around the world. There are so many people in need of our support. At least eight letters have been sent from FSA during June and I know that many more petitions and letters are being sent directly through amnesty.ca. Your letters make a real difference. Many thanks!! Please contact Janice Elliott to report on your letter writing.
Here are some suggested appeals for letter writing during July:
Stop Selling Arms to Saudi Arabia - Canadian Light Armoured Vehicles at risk of being used against civilians

Demand Aid for Northwest Syria - "There's no place to shower. People clean themselves inside their tents. Some families visit relatives who have homes and shower there." – Syrian father of six living in displacement shelter Today, millions of civilians in north-west Syria urgently need food, medicine, clean water and adequate shelter. Cornered in a crowded and ever-shrinking area that was already struggling to accommodate the needs of its population, the displaced continue to suffer intolerable living conditions. They need timely and sustained humanitarian aid.